We're Moving!
With a brand new group of board members and a new Executive Director, we have finally taken the next steps for  the wild birds of Denver, CO! Please welcome Carmen Rutschka as our new Executive Director and view the Board Members page to see our new Board of Directors. We are very excited to finally see some momentum for the organization again and believe we have found the correct people to further Wild Bird's Mission. There are still a few open board seats available. If you'd like to make a difference for birds with us, please fill out the board member application located under the "How You Can Help" tab.
 We apologize for the lack of communication over the past few months. We are currently catching up on Volunteer Applications and General Inquiries as quickly as possible. Our most important focus was to locate a new space for 2019 that would allow us to adhere to our mission of rescuing and rehabilitating more birds and to include waterfowl and corvids again. We have successfully found that space and are moving at the end of the month. We will be moving out of our current facility in What Ridge Saturday, March 30th between 10AM - 4PM and are in need of volunteers to help us tear down flight cages, load all equipment into the Uhaul and unload at the new location. If you'd like to help, please fill out the Volunteer Application under the "How You Can Help" tab and mention that you want to help with the move. We are in need of volunteers that might also have tools and a knack for handy-man work when disassembling and reassembling flights. Sound like you? Sign up today to help us reach our goals!
Who We Are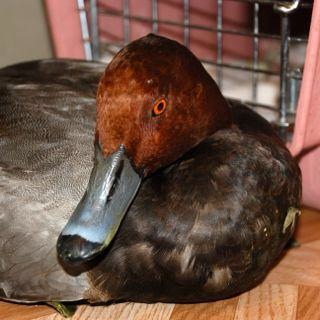 In this section you will find all that you need to know about our people, mission, and history. If you want to learn more about our organization, just follow the links for more information. It's extremely important to us that you get to know more so that you feel comfortable working with us. Our staff, volunteers and Board of Directors are all passionate about our cause and we're always looking for new additions to the Wild Bird family!