Wild Bird's Board of Directors represents a cross-section of Coloradans with a passion for conserving wild birds. Board members contribute financially and work tirelessly to ensure the sustainability and fiscal security of the organization.
---
Carmen Palumbo, Executive Director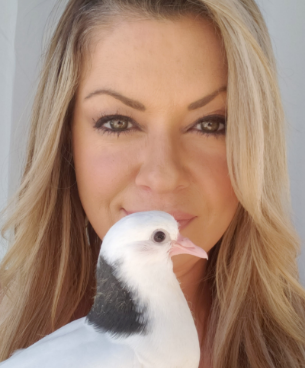 Carmen moved to Colorado in November 2012 from Southern California. She always had a deep love and compassion for helping animals, especially birds. When she found a baby blue jay that had fallen from it's nest, she found Wild Bird. That was in 2013 and she's been volunteering and working for Wild Bird ever since. She was voted into what she calls her "Dream Job" as Executive Director in 2019. She has very big dreams for Wild Bird and to fulfill the dreams of the founder, Debbie Strimple. As the city of Denver grows, she wants Wild Bird and the community to grow with it. Her goal is to always offer a safe place for our local wild birds to come to when they need a little human help.
Nancy Stafford, Board Member
---
Samuel Wells, Board Member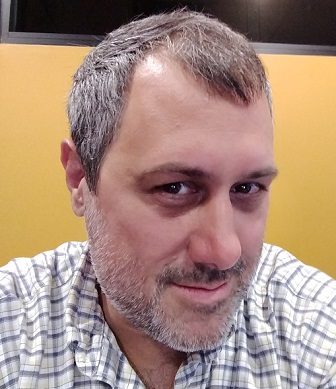 Samuel Wells is an Associate Professor at the Denver Campus of Johnson & Wales University. He served as the Assistant Chair to the College of Arts and Sciences for seven years and is currently the Director of the Writing Center. He received a B.A. in Theatre from Grandview University, during which time he was a member of the Shakespeare on the Loose acting ensemble and a performer in the first musical ever presented for members of the United Nations. He attended Yale's graduate summer writing workshop and received his Master of Fine Arts degree in Writing and Poetics from Naropa University in Boulder, the only accredited Buddhist University in North America. During the last year of his graduate studies Wells was presented with the inaugural award from the William S. Burroughs estate scholarship for fiction writers. He is an accomplished technical editor, a published poet, short story author and award-winning playwright. His work has appeared at MadeUpMovement.com as well as "Treating Yourself: The Alternative Medicine Journal" and "Sativa" magazine. He has presented work on the uses of alternate reality games in higher education to educational conferences across the nation; the paper Reefer Madness by Other Means: The Role of Iatrogenic Inversion in the Evolution of the War on Drugs in Colorado was presented as part of the Drugs & Culture panel at the 2014 Southwest Popular and American Culture Association Conference in Albuquerque, New Mexico. In April 2016 Wells presented his newest work, The "Urgent Squandering" of Satanic Ennui: The Roles of Reality and Parody in the Emergence of Lacanian Jouissance in 19th Century Decadent Literature, for the national meeting of the Nineteenth Century Studies Association. He is currently pursuing a doctorate degree in Higher Education Finance and Policy at Northeastern University. Samuel Wells lives in Denver with his lovely wife Rachel.
Jeff Trewhella, Board Member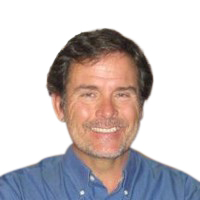 I'm Jeff Trewhella and I'm ​sooooooo ​ proud to be a member of the Wild Bird family! 
My first experience with Wild Bird came about when my best friend and I were leaving a downtown Denver bar and heard spirited laughter from the bar's patrons on the patio. 
 
What was so funny, we wondered?  
 
Then, we saw a sight that disgusted us... a patio full of "adults" were poking fun at a disoriented pigeon which had been poisoned by the bar. (Bars and restaurants are known to poison wildlife to keep them at bay.) 
 
Right away we asked a staffer to give us a towel. After we wrapped the pigeon in the towel we set out to find a place to get it treatment. 
 
A while later, we discovered Wild Bird Rehab. Thank God they were open on a Saturday. They took the pigeon in and were able to rehabilitate and release it.
Whew! I became an instant fan of this unique organization and gave in the only way I could at the time: with a Wild Bird King Soopers card. 5% of my grocery purchases went to Wild Bird. 
 
You can do the same. Why not  join our wonderful family and help us carry on our cause! 
---
---
---